The Google team is constantly updating Google Maps with new features. After adding new search layers for iphone 3.0 users that allowed them to to locate specific location without even inserting the exact place where they are. Now, Google Maps has introduced Street View Smart navigation. This tool will help users navigate the world's geographically located photos. It offers 3D navigation between Street View panoramas. It also has the option to browse user-contributed photographs that match Street View images.
Here's an example: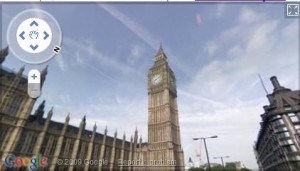 Many Panoramic users have uploaded a wide range of photos, which have been taken from different angles, at different times of day and zoomed into different regions. In order to link all these images into Street View, Google Maps has launched a new feature that allows users to navigate between similar user-contributed photos. The feature is useful especially when one photo is zoomed in region of another. The first image shown in the photo viewer, a small set of zoom polygon are displayed which indicate that close-up photos are available to explore.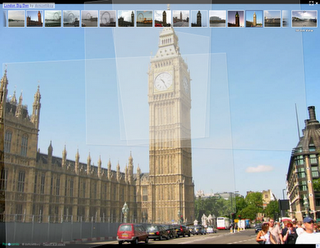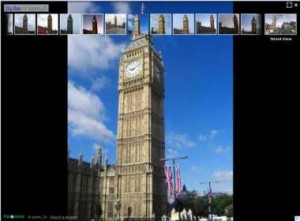 To view an image just mouse over one of the polygons. Then, double-click the image to view it. After viewing one or more images, the back button appears next to the photo title. The button will allow you to move back through the selected sequence of photos. This new feature will surely allow you to explore wide range of photos in an entertaining and interesting manner.