As I had mentioned earlier, Google allowed the people around the world to have a glimpse into their search factory when they broadcast an informal gathering on the way search was expanding and also gave an update on Google Health. According to Google, the discussion centered around the various media types that have become a part of the core universal search.
R.J. Pittman, Director of Search Properties highlighted the advances that have been made in image search as well as gave a demonstration of the innovative technologies that Google News was making use of features such as 'quotes from newsmakers' and improved quality search for local news.
Carter Maslan, Director of Local Search Quality also spoke at the event and talked about the progress that Google Earth has made with the shared videos and photos and about the importance of user-generated content on geo products. An interesting example of the usefulness of Google Earth is the report that BBC News carried three years ago when the location of a Roman villa was unearthed in an Italian's backyard.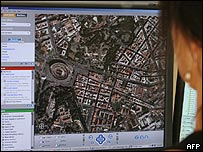 A Google Earth Image: Courtesy BBC News dated Wednesday 21, September 2005.
Johanna Wright, Director of Search Quality gave an update on web search and informed that their search quality team is now concentrating on 'user intent' and making web search more useful regardless of the language barrier.
The best part of the event was the introduction of Google Health that offers online personal health records to the public. Google entered the field of personal health records in partnership with brand names such as Walgreens, Quest Diagnostics and Longs Drugs and some others. This will sure benefit, as you will not only have a copy of your medical records under your control but also ensure that you get the best possible medical assistance.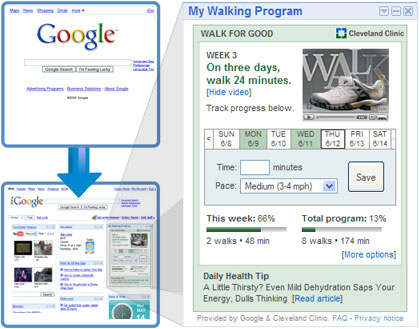 Google also launched the Go for Good campaign in association with Cleveland Clinic. Their 'Walk for Good' iGoogle gadget will encourage you to walk regularly and will track your progress.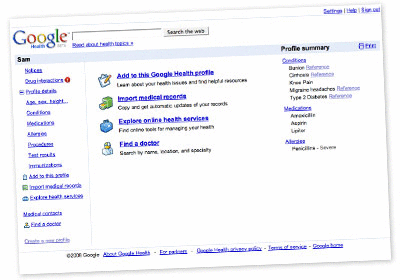 Must say the event was quite informative and relevant.