At times it is quite annoying, when you visit a website and the first thing you are greeted with is a 3D Animation Intro. Although, it is a really good way of introducing one's website, but for people who do not have high-speed connection, it takes ages for the intro to end and that is by far one of the most frustrating aspect in the field of browsing experience. However, according to Google Blogoscoped, Google has now incorporated a new feature in its SERPs (Search Engine Result Page). Called the 'Skip Intro', it is featured on the 'Result Page' itself and can be found right next to the result.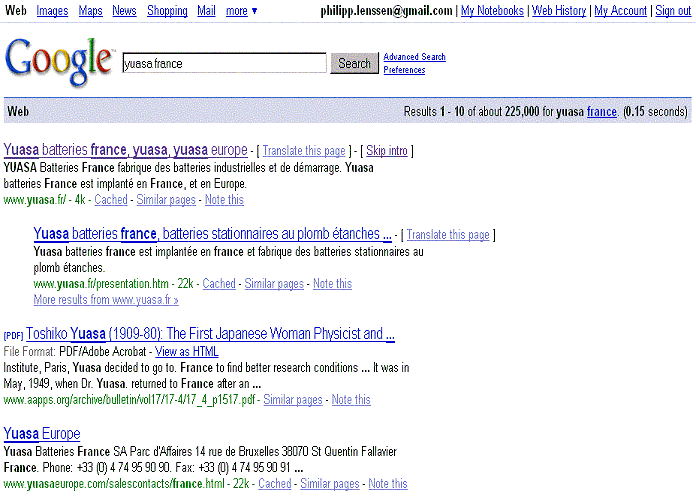 However, as far as I've tested it, this feature as of now isn't visible with all 3D animated intro websites. For now. the search query 'yuasa france' yields the home page 'yuasa.fr', that is displayed normally in the result page, but right side of the title, there's a link reading "Skip Intro", which will take you straight to 'yuasa.fr/index.htm'.
Hopefully, Google will display the 'Skip Intro' link for websites as well, thereby making it a little easier for users with slow Internet connections.