Many advertisers do not prefer to show their Google ads to iphone or mobile users, whereas, there are certain advertisers who avoid showing their ads to desktop or laptop users. Google has finally come out with a solution. It has given a new campaign setting option in AdWords, where you can specify the device platform for which you want to show your ad.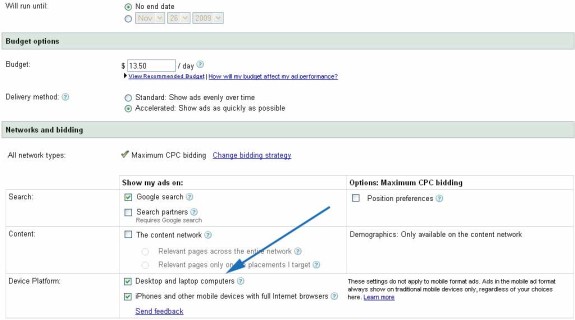 A thread report of Search Engine Watch forums has reported that one user was able to see his ad and opt for their particular account choice. For most of us, it is a feature that will enable us to limit our campaign to a chosen target segment.
To make things easier for advertisers, Google has also added help documentation in this section. The question and answers discussed in it are:
Advertisers are really happy to have better control over their ads. They can now decide, who all can see their ads and on what platform.