Recently, Google's engineers disclosed in a white paper just how large is the magnitude of processing that Google undertakes each day to index the Web, serve up ads and process search results, etc.
A break-up of how Google's computing capacity has grown over the years has been given by Niall Kennedy. See below: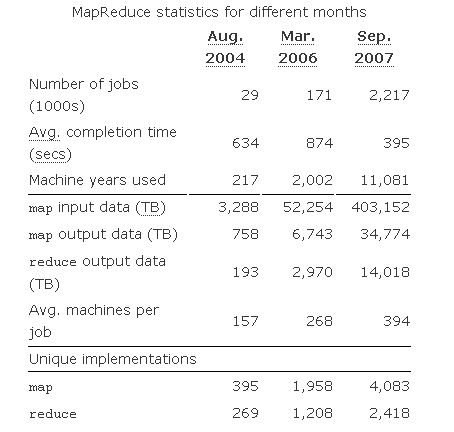 Till about September last year it was already computing 20,000 terabytes of data in a single day. It achieves this magnanimous feat through average of 100,000 MapReduce jobs which are distributed across very large computing clusters. Perhaps, this data crunching ability of Google gives it the leadership position compared to other search engines.