Google had launched an application in January 2004 called WHOIS, that was later withdrawn. However, now according to Matt Cutts WHOIS feature has been released again. By entering a simplistic web address such as whois.google.com, a user would be able to know the creation and the expiration date of the domain.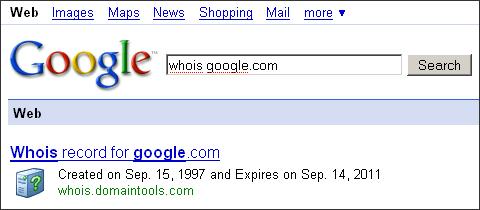 However, as of now the WHOIS data is not being sent in real time and it would mean that Google must be caching the information from some other source. There has been many speculations that, the WHOIS data is being used by Google for its ranking algorithms. If this data is indeed applied in the rank measuring algorithms, then there is a possibility that the domains which have been registered for a longer period may be given additional weightage (as we always thought it to be!).
Did you enjoy this article?
Get FREE Updates
Get SEO, Social media and digital marketing updates straight to your inbox.