Google announced the release of its Social Graph API on Friday. The Social Graph API is designed as a tool to help users find and add their social connections each time they sign on to a new network. It searches for data on your connections across the internet.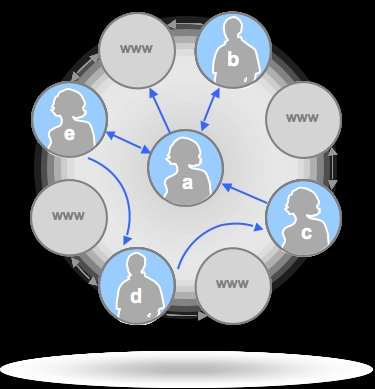 It is said that API would make it easier for developers of new social networks and other social applications to add connectivity functionality to their sites and applications. The Social Graph API claims to use only the data that is readily available to the public to determine how people online are connected. It takes the publicly declared relationships about your accounts say for example, on MySpace.com, Twitter and so on including even your friend's. So, when you join a new network built using the API, you won't have to rebuild your social-network contact list.
The applications is based on the infamous Google search algorithm that brings so much success to their search results. However, the data used by the API can only be found on sites that are indexed on Google. The primary use of the API lies in the data portability movement. It will let the users see their online network and how it is woven, which on the other hand gives the user more control over the data that is displayed in different areas of the web.
However, it raises a question that would this be the first step in a future social search engine powered by Google? And would this also mean a little more of Google in our lives?