After coming up with a Social Graph API, Google now has another API for the users. This new Static Maps API would be beneficial for those who don't you like the complexity of Google Maps API or can't use JavaScript applications. But now with this API, the users can generate maps by simply loading images with a list of special parameters.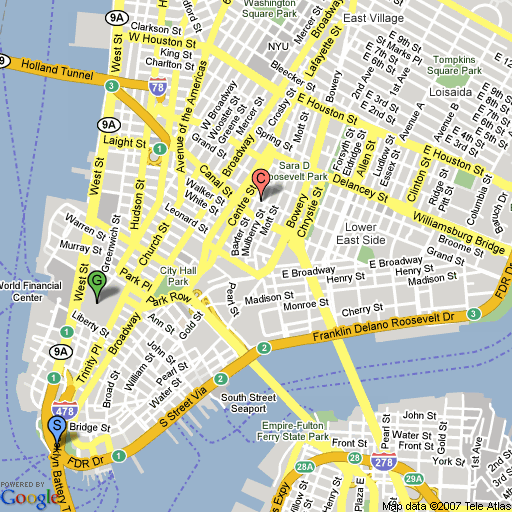 To use the API, you would still need a domain-specific key generated from Google's site and the usage limit is 1000 unique image requests per user per day. If you don't want to read the documentation, there's a wizard that generates the URL for you, but it only adds a single marker to your map.
The new API is a good solution if you want to automatically create static maps from a list of locations. But the images can only be displayed on a page from the web site used to generate the API key. Google uses a similar API to generate static maps when you search for locations or local businesses. So now with the Static Maps API you can put together maps like the best restaurants, the tallest building or simply a grocery store in your neighbourhood. You further even can send the map as an email attachment. So what are you waiting for! Get started now.
Did you enjoy this article?
Get FREE Updates
Get SEO, Social media and digital marketing updates straight to your inbox.