Recently, Google released additional features for Blackberry with Google Mobile App. The two new features are Google Voice Search & My Location.
The Google Voice Search will enable users to search by speaking their queries. It also work well with other standard Google searches, like currency conversion and weather.
For example, if you're searching information about "Lester Square" but couldn't find anything relevant about the place. Then just press and hold the green button on Google Mobile App and it will reveal that the true spelling is "Leicester Square" plus all the relevant information about the place.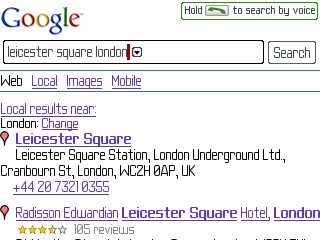 Whereas, My Location feature will allow users to search information about a place without inserting a city name or some other geographic modifier.
For example, instead of typing "fish and chip near SW1W" all you need to type in "Best Fish and Chips in London" and you'll find popup of all the relevant suggestions.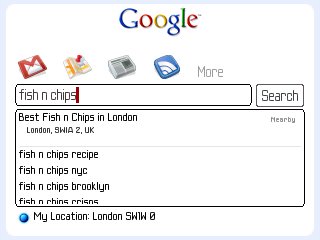 To try the new features, just visit http://m.google.com on your blackberry.
The new additions were made available to iphone users with Google Mobile App since November. The same feature were also offered by Google for its Google Maps Blackberry app as a separate download last summer.
However, these features are not yet made available to Blackberry Storm users.