Recently on 10th Of November, Googler Matt Cutt twittered that he now has Sitelinks under his domain for a search on [Matt Cutts].
But I am thinking that why did it take him so long to get Sitelinks for his domain when it is such an authoritative source? May be his content was placed on a sub-directory. Currently, much of his content is on www.mattcutts.com/blog/, rather than www.mattcutts.com. It seems that Google is showing Sitelinks for some Sub-Directories.

A lot of discussions has been going on at the Webmaster World Thread. People are noticing that the above mentioned one is not the only query returning a sub directory listed with Sitelinks, shown by Google.
I'll show you that others work, such as: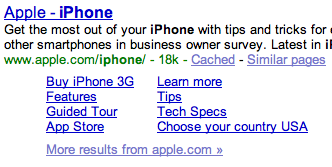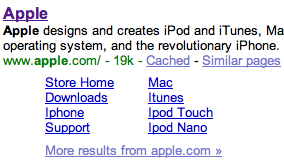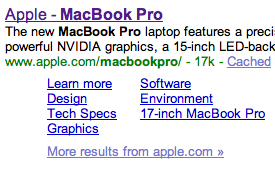 The whole thing points to one direction: That you can have different Sitelinks for different queries, if your site is authoritative enough.
Forum discussion at WebmasterWorld.