It seems like Google never stops testing with its SERPs (Search Engine Result Pages), never issues a notification of conducting a test and with numerous speculations, Google's tests have taken a form of somewhat an Urban Legend.
As Search Engine Land reports, Google is supposedly testing its Product Search by displaying Product Images instead of the default 'Shopping Bag'. At the top of the search results, Google is displaying product image for the 'first result' in the result page, reports Barry Schwartz.

However, it is still not confirmed by any sources and Barry himself is still witnessing the 'The Old Shopping Bag'. Infact, when I gave it a try even I was greeted by none other than 'Mr. Shopping Bag' himself and none of the searches that I conducted yielded any images with the 'first result product'.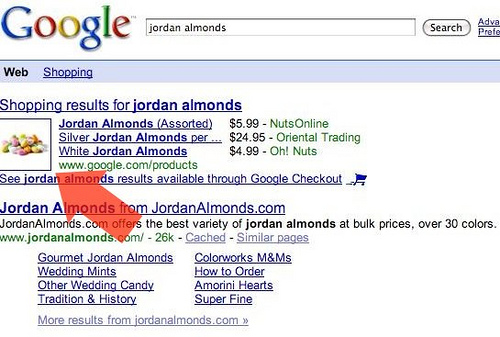 Now, whether this test is for real, a glitch or just a Google joke, we would only know when either other reports substantiate the claim or Google itself comes out with an announcement. Keep a close eye on Google Blogs people!