In a recent Google Webmaster Blog post, a detailed information is given about how comment spamming can lower the rankings of any website in particular.
When someone posts a comment that is both irrelevant and posted just to pass the link so as to increase the number of inbound links to their website in particular, the rankings of both the sites will get affected in the process. This is applicable for those comments only that hold no relevance to the post and are completely unnecessary.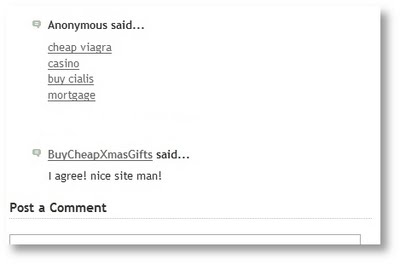 If you think a suspicious link has come from blogs and other platforms, you should check the URLs. In case you have created a spammy link, delete it or contact the webmaster to get it removed. After deleting the spammy inbound links, you can send a reconsideration request at Google Webmaster support. If you own a site that receives lot of comment spams daily, here are a few things you should do:
Disallow all the anonymous postings.
Turn on the comment moderation option.
Disallow all the hyperlinks in comments.
You should CAPTCHAs and other methods for preventing automated comment spamming.
Use robots.txt or meta tags for blocking comment pages.
You can also use "nofollow" attribute for linking in comment field.
Google: Comment Spamming Other Sites Might Lower Down Your Own Site Rankings!

,