Google Labs yesterday released Google Squared, which will create a table of facts about any topic you search for. Although, some searches may produce better results than others.
This search tool offers the following features:
Your facts are organized in a table with relevant attributes.
You can also customize these Squares with the items and attributes you're interested in.
You can save and share Squares with others.
You can expand the URL source for each created cell by clicking in the cell.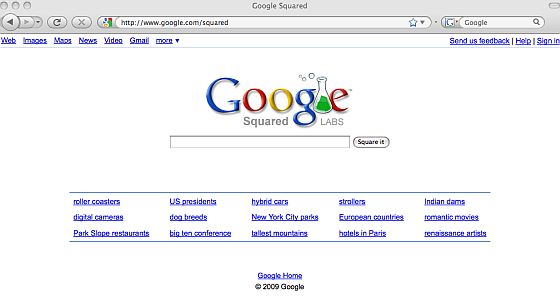 For instance, if you enter comic book characters, Google Squared will calculate for a bit and present you with a table of content. Some of the columns that you'll find are name, image, description, publisher, first appearance, and author.
At present, some of the samples provided on the Google Squared homepage are US presidents, British poets, digital cameras, dog breeds, arctic explorers, African countries, romantic movies and more.