Google is expanding its Google search services for its users. The next time you query Google, you'll experience a new service added to Google. In every query, Google provides some suggestions. These suggestions appear in a list and are supposed to save your time. Though this has been introduced on the home page of Google, as 'Google suggest' since August 2008, the menu is now getting additional universal features .

For example if you are looking for a particular country's capital. You'll get your answer in predictions only by typing 'capital of United Arab Emir…'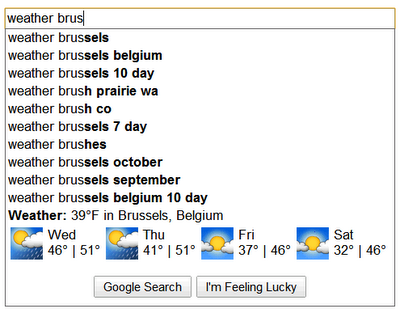 Similarly for weather of a particular area, you'll get to see many search options in that list helping your search to get more precise while entering your area of interest.