Over at PPC Hero John reports that, Google has begun the removal of Content Network average position indicators or figures. In place of the position indicators, Google is now displaying 'N/A' (not available) to the users.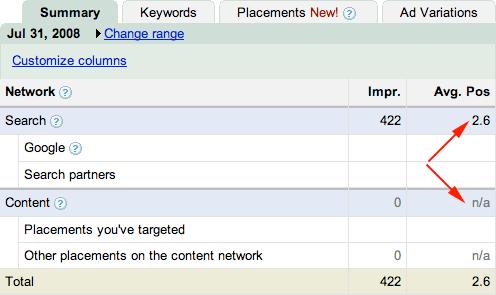 However, for the meantime, the average position indicators are still visible in the Keywords tab.

As of now there has been no response from Google over this particular move expect when PPC Hero asked them about these changes and Google simply replied "Great Catch!". With such a comment, we can only speculate that Google might proceed with the complete removal of average position indicators from the AdWords report for the content network.