Google has recently begun testing of a new reporting system, that would enable publishers to run graphs via hourly, daily and monthly reporting. Currently, this service in it's Beta mode is running in different options with different users.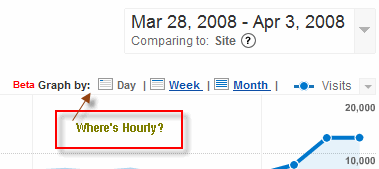 This new development was first reported by http://www.calacanis.com who first saw this change in the Google Analytics Tool.
Did you enjoy this article?
Get FREE Updates
Get SEO, Social media and digital marketing updates straight to your inbox.