According to Google Blogoscoped, Google might be testing a new special result in the middle of the result page. It not only displays video results but also shopping advertisements as well. Two items are displayed side by side. This is one of the most unexpected search engine refinements put forward by Google. However, it still seems to be in the testing phase. We just have to wait and see, where Google goes with this.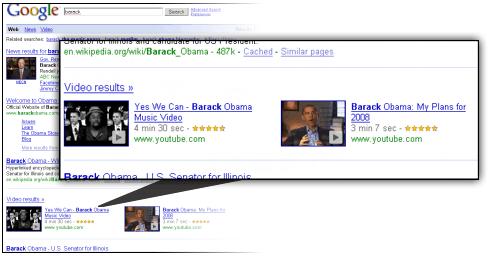 Did you enjoy this article?
Get FREE Updates
Get SEO, Social media and digital marketing updates straight to your inbox.