Barry Schwartz in his blog states that,recently people have been seeing secondary search boxes in the Google search results. When the search was done for amazon and wikipedia, it was seen that the search returns, with a search box directly under the snippet but above the URL. Here is a picture:
As found for Amazon: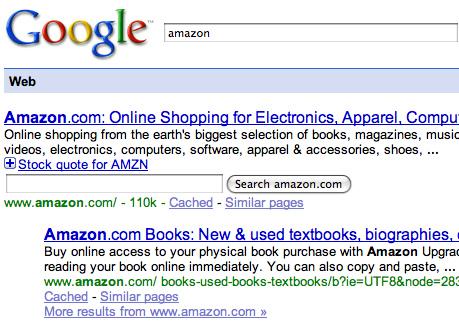 As found for Wikiepedia: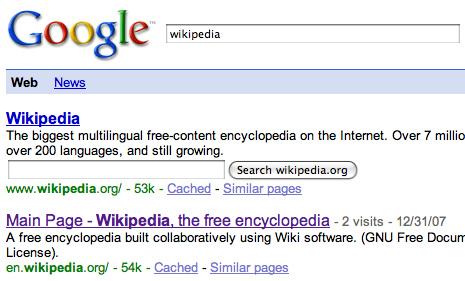 He further goes on to sate that when we type a keyword into the search box and give the command to search, we are essentially searching the site via a site command using Google's search engine. He even gave an example to make us understand how it works. He says that when he typed in mortgage rate into the search box within my NY Times search and Google returns pages from the New York Times that match that query. Further, a webmaster commenting on this news said that,"In short, search on amazon or Wikipedia or ny times at Google and you will find a secondary search box that allows you to do a quick site search for those sites."
Also read, collection of FAQs about Google sitelinks.