Google recently introduced Google Toolbar Labs. The primary aim of this forum is to build new and innovative ideas for its Toolbar. Google also came out with first two lab versions of Toolbar.
Google Toolbar with My Location
This Toolbar is expected to bring more convenience of typing fewer words to computer users. Both Google Maps and Maps gadget included in this Toolbar will automatically detect your current location. Although, this feature is quite similar to Google's IP-based local search results, but this will determine a more accurate location via Wi-Fi access points. Currently, this feature is only available to users in the U.S.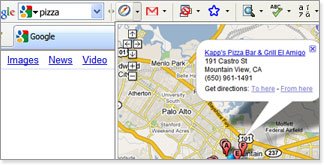 Google Simplified Chinese Toolbar
The Google team in China developed a bit different Toolbar called the Google Simplified Chinese Toolbar. This Toolbar will help users who speak other languages and have specific needs for browsing the internet. With the help of this feature users will be able to translate webpages as well as manage bookmarks.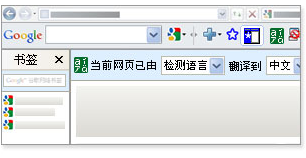 However, keep in mind that Lab Versions can be slightly unstable, since they are not well tested as compared to beat versions. At present, the Google Toolbar Labs is available for Internet Explorer only.