Google has introduced a unique all-digital with the sole purpose of helping advertisers buy more accountable and measurable TV advertisements more easily, efficiently. According to the Google Blog, this program had been in Beta Test Phase and also in 'Invitation Only Mode' since its initiation in June 2007, but Google has expanded its reach to all U.S. based advertisers. This will allow advertisers to launch national television advertisement campaigns from their existing AdWords Account.

The advertiser will be required to have a television commercial, in an case he doesn't have one, then he can always visit Google Ad Creation Marketplace. This website will provide him with opportunities to connect with industry professionals who provide script writing, editing, production, and voice-over talent at an affordable package cost. Interested advertisers then can search for professionals and send them requests for project bids. As a special bonus for its launch, Google will cover the cost (limited time period only) of creation of TV advertisement through its Ad Creation Marketplace, which amounts to $2000.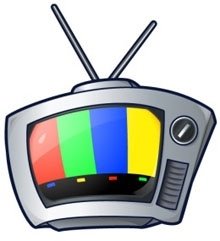 Next, the advertiser can choose the network and time-slots in which he would like his commercial to be run. Those television programs that are relevant to the advertiser's products and services, can be chosen by him to run his commercials between the broadcast. An advertiser can choose the maximum cost-per-thousand impressions that he wishes to pay for and will only be charges when his advertisement is aired.