There were some kind of speculations going on that the team of Google's webmaster trends is sending out snail mail letters to a lot of Sitemap users who are active members in the Google Webmaster Help forums.
Further speculations are that the letters read:
<url>
<loc>
http://www.google.com/webmasters
</loc>
<created>
2006-08-04
</created>
<priority>
Help webmasters create great sites.
</priority>
</url>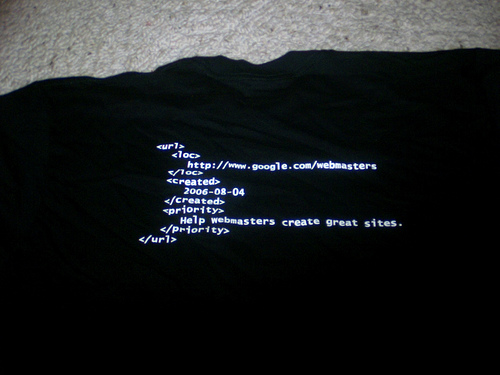 According to me, it is a great sign of gesture shown by the team for all those active members. But again I am saying that I can not give my words as to what all is happening as I do not have picture to prove it
According to a blog by seroundtable, "I have been informed that these are not letters, but rather T-Shirts that have the XML above written on the back of the shirt. I hope to acquire a picture of this T-Shirt."
A lot of discussions are going on at Google Groups