After the surprise upgradation of Microsoft Live Search sports update pattern, Yahoo and Google has followed suit. Although both Yahoo and Google had sports scores showing in their search results, they still decided to make some additions.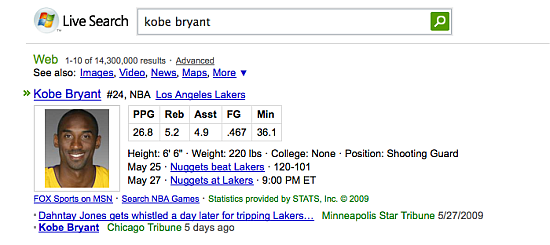 While Live Search presents sports stats in a box, Yahoo! pulls out brief information on current status and other information on the team. Providing shortcuts to follow your favorite team, it unburdens you from following the lengthy process of shuffling through search results.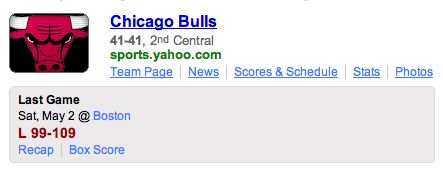 Google on the other hand has done much the same like Live Search, providing tennis scores and player stats in a box format. While these search engine giants fight and upgrade, sports lovers get to enjoy more.