Google has been keeping a track on the growth of Sitemaps on the internet. About two years ago, Google, Yahoo and Microsoft had announced the Sitemap directive in robots.txt. Today, it is being supported by many websites, including educational and government websites.
At the recent WWW'09 conference in Madrid, Uri Schonfeld had presented his summer internship study on Sitemap from a coverage and new perspective.
Here's a screenshot on how some of the popular websites use Sitemaps and compliment "classic" webcrawling: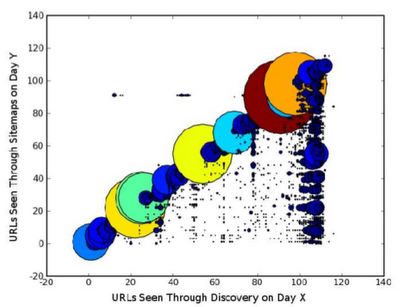 Google has always taken note of getting increased coverage and indexing unique content. As a result, Google recently provided open standard to webmaster, so that they can open up their content automatically to search engines and users are able to find relevant content easily.