Since, Yahoo!'s shares have shown a downward trend over the year, and about a year back it traded at $31. This has perhaps made possible a bid of $31 a share for Microsoft, observes Erick Schonfeld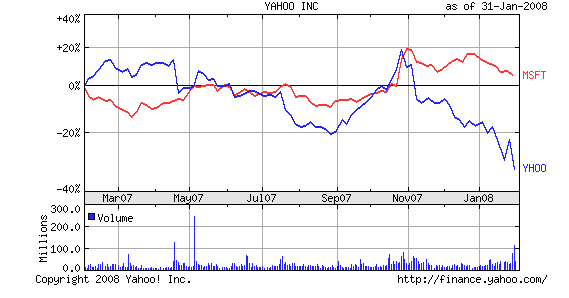 An rough analysis of Microsoft-Yahoo combination compared to Google looks like this on the financial front.

Microsoft thinks that it can slash about $1 billion out of operating expenses if the merger is materialized. As far as advertising revenues and online services are concerned, Yahoo! can very well turn out to be promising acquisition. Since, Google already commands a 75% share of paid-search advertising market, hence it cannot bid on Yahoo! owing to antitrust laws.