Since Google launched iGoogle in March last year, it has been tweaking it with newer features and themes, see:iGoogle – New, Improved, More Personal Google Home Page and Interesting iGoogle Themes!. There's now directory of themes which has been floated.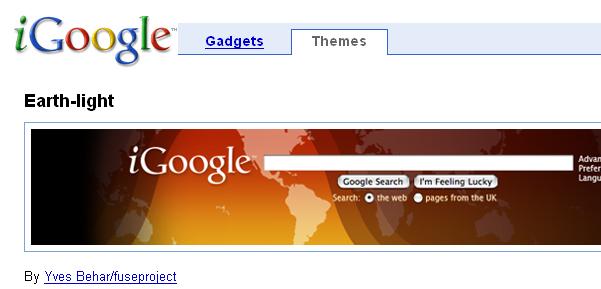 Google's themes API lets the users customize many portions of the iGoogle page. Further, the themes can also update the page's design based on variables, viz. the time of day or location. It might be interesting to create a narrative that unfolds throughout the day. You could include a landscape that changes as the sun rises and sets, etc.
In fact Google encourages the users to make custom themes, "Creating your own theme isn't rocket science. If you can create a webpage, then you can create a theme. There are only three steps involved: designing images for the header and footer, entering metadata and color information in an XML file, and submitting the theme."