Features like continuous scroll and index with millions of website, makes a single image search query enough to get what you were actually looking for. At times, these initial results end up giving you a hint of what is available and you have to make your search more refined to find out the images actually needed. Live Search now provides you ease to use images rather than looking for additional keyword queries to discover more refined search results.
For example, if you are looking for images of boxing champion Muhammad Ali, all the initial results you will get will include portraits to action shots of young and old Ali.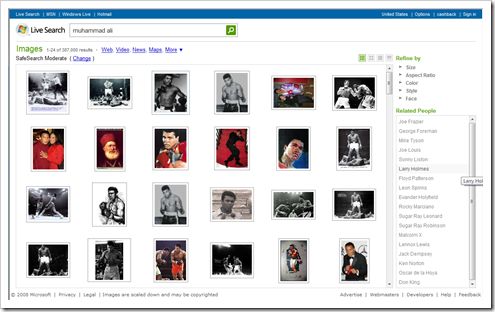 But if you want to get images of Ali's famed defeat of Sonny Liston. The moment you will hover over the photo results, an option of show similar images will appear on the screen.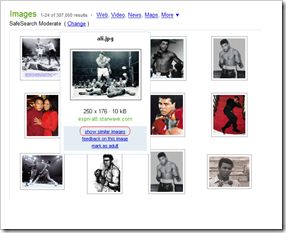 The moment you will click on the show similar images option, new set of results will be displayed, which will focus on Ali and Liston's match.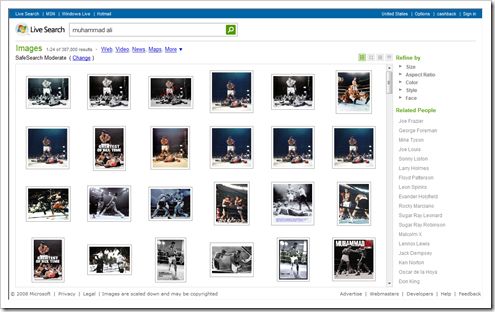 Now if you are thinking, that the images are of Ali's first fight with Liston in Miami or his second match in Lewison? Try Live Image Search to get the answer.