As Google has grown so has its Indian operations, today India has the second-largest operations of Google worldwide in terms of employee count.
Google operates in four prime locations in India Gurgaon, Bangalore, Mumbai and Hyderabad. Moreover, as far as advertising revenues are concerned, India has become the highest growth market for Google.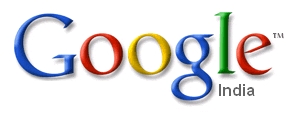 Google is also eying the growing Indian mobile users and is investing huge amounts in R&D focusing on the Indian market. The special stress is being laid upon delivery of services to the mobile phone users in the country.
"India is a very important part of our operations, globally,"said Google India Managing Director Shailesh Rao. "We have had a large engineering and operations presence through the R&D centre and global sales & support centres in India. But, the focus in the recent times has been to ramp up the market-facing capabilities for servicing the Indian market. This part is expected to clock the highest growth for Google India in the coming quarters."
A large number of Indians use mobile devices for data services for short messaging or WAP applications. Google's services would be targeted to this set of users.
"We are looking at ways to provide information to users who are usually challenged with respect to access by providing transliteration capabilities while they are on the move, just as we have done for our online products," he said pointing to Google team's focus on creating non-Hindi and non-English capabilities for mobile device users.
While for Google's Indian operations are second in terms of Googlers, on the other hand for Yahoo! it's the number of Yahoo! Groups which are the second largest in India, see: Yahoo! India: City And Maps On Mobile Coming Soon!.