It appears that Google is doling out its stickers to businesses in India that are listed in Google Local. See the one below to be found on a clock repair shop in Bangalore.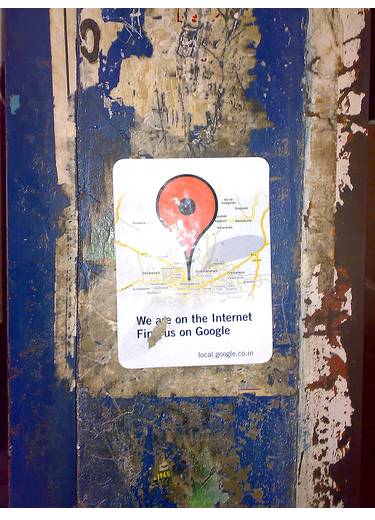 "We are on the Internet find us on Google" says the caption on the sticker.
Did you enjoy this article?
Get FREE Updates
Get SEO, Social media and digital marketing updates straight to your inbox.