On Thursday, the Internet Explorer team announced the release of Internet Explorer 8. The best feature of this explorer is its Live Search Accelerators, which is believed to make web surfing faster and easier.
Live Search Accelerators is considered to make the entire researching and shopping online more simplified. Typically, a web surfer has to browse through different sites to find great deals or relevant information. Now, with the help of this feature you can compare prices of different products without opening a new page.
To experience this cool feature, install the latest version of the Internet Explorer and select the Shop and Save with Live Search Products accelerator option.
It is very easy to use this tool. For example, if you want to know more about a particular place just highlight the place or address and click on the blue arrow from the "Map with Live Search" accelerator. To know more about the place, click on the preview window and you'll have a more detailed map opened in a new tab in IE8.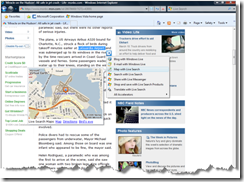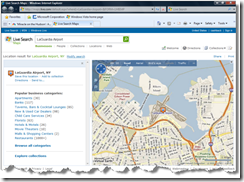 Translate is another exciting feature offered by the accelerator. It gives web browsers a one-click translation of all the common terms in other languages. For example, if you find a foreign phrase in a site just highlight the term and click the blue arrow from the "Translate with Live Search" accelerator menu. To change the translation in another language, click on the "Change Language" link given at the top of the preview window and select your preferred languages.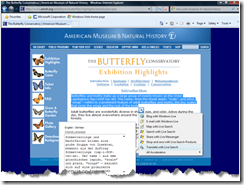 My recommendation: Try it today!