Knol that is the Wikipedia-slayer of Google, has shown signs of expansion. This collectively build encyclopedia is now available in three different languages to suit the language preference of users. The languages are: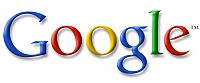 Just to let you know, Knol is an online encyclopedia that provides users with the permission to author their own articles as against Wikipedia that allows the users to edit the online text. Knol also allows the users to display their own photographs as an author!
It has been four months since the Knol has been available to the internet users and I guess Google is already looking forward to raise its bar with the help of this multilingual expansion to get the target audience.
I just feel that Knol can hardly make a dent in the reputation and the amount of traffic that is generated by Wikipedia at all. The fact is that Wikipedia is gradually moving up in the charts-both in terms of credibility and trust, but Knol has had plenty of hurdles to cross all this while. Let's hope, this multilingual expansion proves a necessary step in enhancing the popularity of Knol.