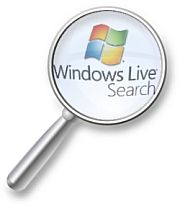 As reported by Liveside.net, Microsoft owns a new domain name kumo.com and the website is pointing towards an internal Microsoft test site. This site can only be accessed by Microsoft employees. The name Kumo standing for cloud or spider was amongst other names, which were mentioned in a post written by Mary Jo Foley, where she discussed about Microsoft's plan of rebranding Live Search.
She clearly wrote: "I understand Microsoft's desire to rebrand the Live Search because it has experienced so many transformations in the past years, which made it pretty confusing. I get confused most of the time while using its search engine. Although, it is accessible the moment you type in Live.com but the confusion comes in case of name recall and for writing purposes."
Microsoft is seriously considering Kumo as a new way of presenting Live Search product, but will this really help the search engine? Live Search does not have problem with its branding, but other aspects of search engine are the lacking points. Google and Yahoo have name recall and effective branding advantage and they are capable of establishing their names as form of actions denoting "search."
The question now comes is, will Kumo be able to establish the same thing? But it is too early to comment anything. Let's wait for Microsoft to re-launch its search engine with a new name may be next year!