The Windows Live Blog reports that Live Search Maps has been launched in China. With this new application, users can not only search China but also the entire world.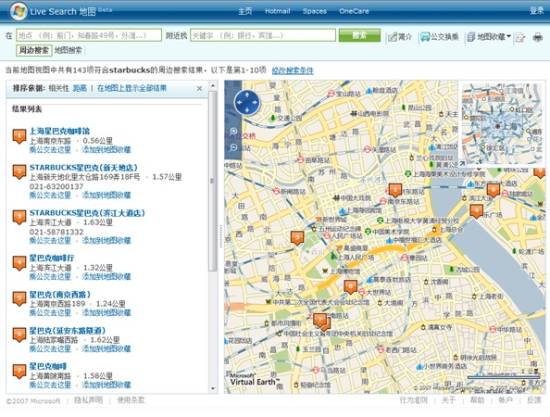 The Virtual Earth team in China was working for quite some time to release the version one of Live Search Maps for China. The application was built in China with a motive to give Chinese users, the relevant features. The application has features such as Business search, Collections, and public transit that cover more than 100 cities with 7 million business listings. In this new Chinese version, there are no aerial maps at all, and the whole top leg of the navigation control is also missing. Chinese security and aerospace rules may put some restriction to capture the necessary images.
In fact, this new application by Microsoft is very good. However, its top competitor Google already has similar services in the form of Google Earth and Google Map.