A lot of discussions have been going around at Webmasterworld.com about the issue that states that Live Search is updating… Let us have a glance at some of the discussions… Trust me, they are really amazing!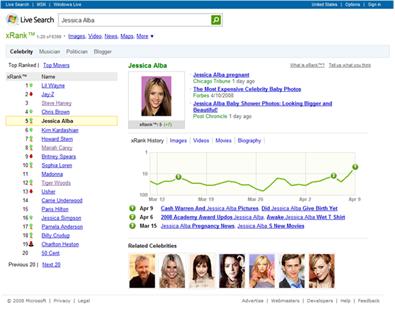 Marcia, who is an old time member of , says that
"A ten place drop from first to second page for the first site I checked isn't looking too appealing right now.
It looks like sites with a LOT of backlinks have risen to the top, I'm seeing some that have been ranking at Google for similar search terms, and have checked their link profiles in the past.
It'll take more looking, but I'd say it's definitely an update.
To be honest, one of my sites (the one that does best with Live) took a bit of a hit, but overall I'd have to say that the results I've checked are looking pretty good to me – so far.
I've got somewhat of a suspicion with a rough glance though, and will take a few searches and check out the top ten sites, to see whether they've got ODP listings or not, and/or whether or not they have other "trusted" or high value type of link profiles.
8 of the first ten spots
To be really fair, every search engine gets gamed, without exception. Is it only the same webmaster with different sites for the same KW phrases, or the same site that has all those pages listed? Does it look like on-page manipulation, or IBLs to the pages?
And does the site(or sites) have an ODP listing?" She further said.