According to Microsoft's John Martin, Microsoft has launched a preview of its Social Bookmarking Service. This service is available for both MSDN and TechNet.
This new service will not be fully operational in the 'preview' version and will only be available in English. However, it will enable the users to:
Bookmark any URL on the web.
Apply tags.
Save the bookmarks in the 'My Bookmarks Tool'.
Microsoft has enabled the bookmarks, bookmarkers and tags as links, hence making it easier for the users to 'surf' through them and discover new content and people. The Social Bookmarking Tool will also be embedded in user profiles, thus empowering the members of the community with new tools to increase their visibility, impact, and influence.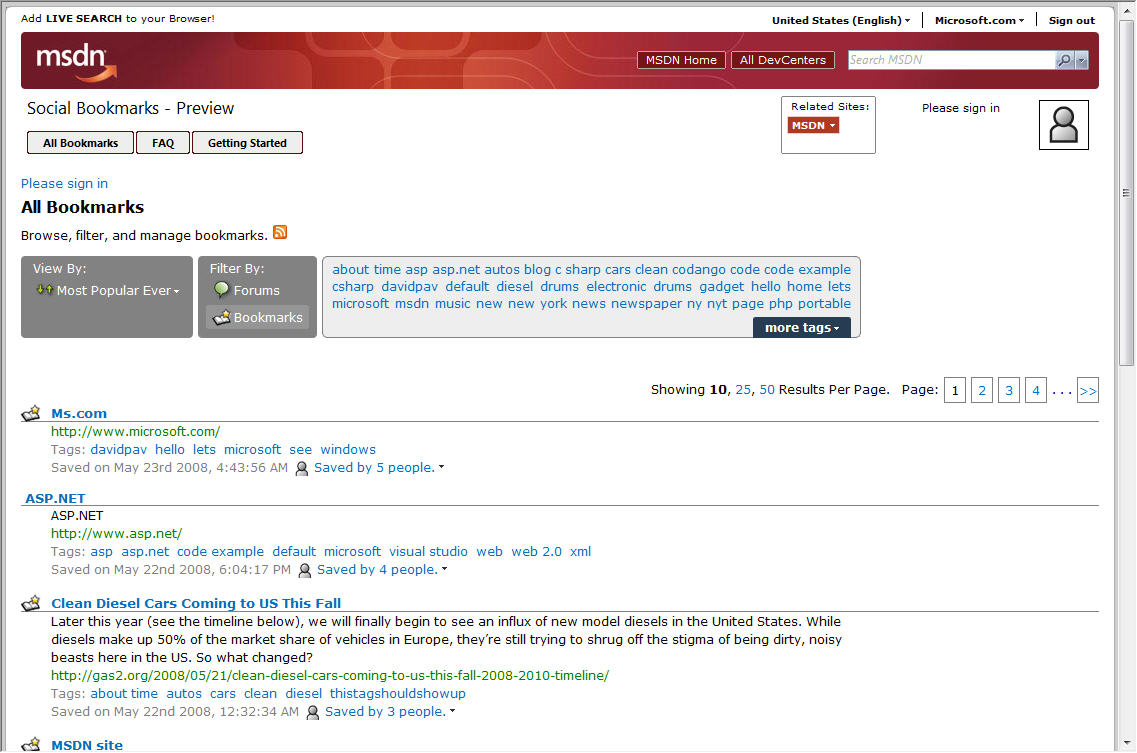 Here are the links for The Social Bookmarking Preview for MSDN, TechNet, and Expression. Hope you like it!
http://expressionbookmarks.com
Microsoft has also started a forum for all users who may want to provide their valuable feedback to MSN regarding the new Social Bookmarking Service. Go and check it out!