Continuing from the last update that Microsoft had applied to Live Search Products last week, yet another critical update has been patched into its Live Search Products Service.
According to the Live Search Blog, the users would be able to perform research and find suitable deals on the products displayed within Live Search. Microsoft's new update also gives the flexibility of refining products depending upon various factors such as user opinions,.brand, prices and categories. The users will also be able to sort results by best user, expert ratings and prices.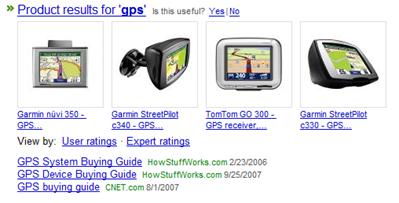 Some of the prominent features are:
Research Product Details & Best Prices: An image and description is available with each product along with reviews from other users and, prices and also the added advantage of a specification chart.
Feature-based Refinements: Reviews by other users, regarding separate features of a product will make the decision-making a lot simpler. In case the product is a 'Laptop', then separate reviews are available for its size, battery life, ease of use, and portability.
Sorting: A user can sort a product by user ratings, expert ratings, and price.
Filtering: A user can also filter his search by specific brands, categories, and price ranges.
Richer Product Details: Specification sheets providing in-depth details about the products.
Instant Answers: There has also been an improvement in the Product Instant Answers, that would provide better suggestions forbroader product queries. These instant answers provide guides, user and expert reviews.