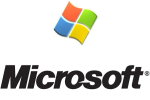 The recession period is going strong! That means layoff procedure is still at its peak. According to certain reports, Microsoft is planning to lay off 17 percent of its total work force on or around January 15th.
So even this successful technology company is not spared from one of the biggest economic confrontations of all time. According to various specifications, it seems that a lot of layoffs will be seen in the MSN group, and other Microsoft EMEA divisions. To know more about the issue, tune in to Techmeme.
Did you enjoy this article?
Get FREE Updates
Get SEO, Social media and digital marketing updates straight to your inbox.