Microsoft has announced the launch of an update to its browser based mobile search. Simply called 'Mobile Product Search', it enables a user to search for products using the Live Search on their mobile devices. MSN Live Search displays results for product queries available in its affiliated Online Stores.
The search results also include prices, ratings and reviews. Users will also benefit from the rating methodology adopted by Live Search for its product search based on features and ease of use.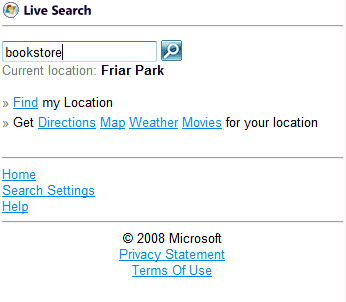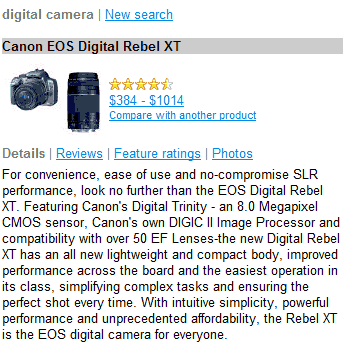 With the Mobile Product Search update, Microsoft has also rolled out a friendly service (Hitchhikers! Heads up!) in United Kingdom and Japan called 'Find My Location". This service uses the cellphone signals triangulation method. At present, 'Find My Location' works with Vodafone, O2, Orange or T-Mobile networks in the UK.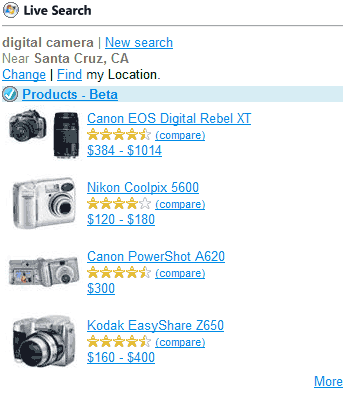 Both of the new launches promise a new era of mobile online search and shopping. However, with other Internet behemoths like Google and Yahoo! Already a few steps ahead in this field, we just have to wait and watch, whether MSN Live Search can reach that benchmark.