Yesterday we had reported that Microsoft is rebranding the Live Search into the Kumo brand . But there was no official confirmation from any source barring the official memo by Satya Nadella, a Microsoft senior vice president.
Now just after 24 hours, the software giant has finally made some official statements related to this test!
"There's a good deal of excitement brewing over this test, both internally and externally, which we're always glad to see," Microsoft Live Search general manager Mike Nichols wrote in an online message.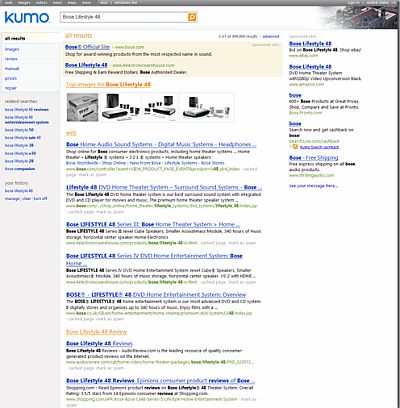 "Our hope is that our employees will give us great feedback on our new features and that it all becomes part of the external experience soon."
The Web world was filled with speculation regarding whether Microsoft intends to replace its Live Search with Kumo or what exactly would happen in the future! But now the air is somewhat getting clear with the statements that are coming from behind!
We believe we can provide a better and more useful search experience that helps you not just search but accomplish tasks," Nadella wrote.
"During the test, features will vary by country, but you'll see results organized in a way that saves you more time."
Let us see what happens next!