Microsoft has recently opened it's ContentAds Publisher Program to the public in general. The form for the sign-up is available at http://advertising.microsoft.com/publisher.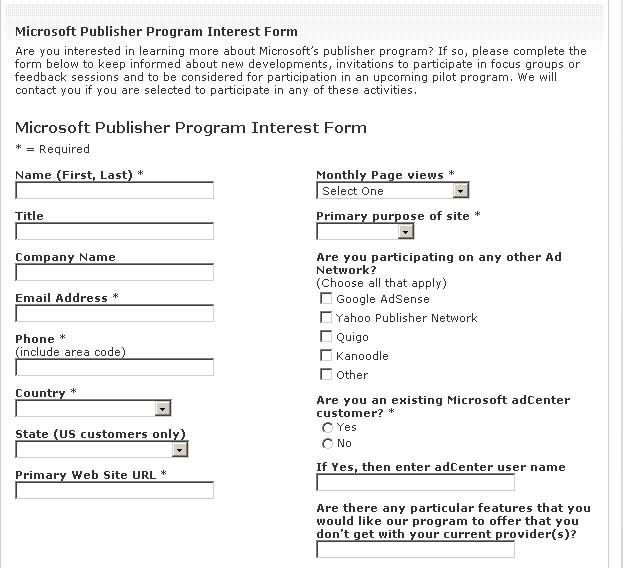 This new act by Microsoft will enable a user :
To be informed about latest developments.
Will receive invitations for participation in focus groups and feedback sessions.
Could be considered for participation in an upcoming Pilot Program.
According to Microsoft, ContentAds will replace advertisements in general and will not just use 'keywords', but will also include demographic targeting, geo-targeting and incremental bidding tools.
This could very well be a competitive playing field for Google and Yahoo! alike, and the biggest gainers would be the publishers as this would mean higher revenue cuts, and the user, as he would have a flurry of choices to make his decision from.