In a recent SEOCO blog, it was reported that Live.com now returns extra links under the first result. This latest change is quite similar to that of Google's site link feature. With this latest feature, one does not have to spend time hunting through web pages to find relevant information that they are looking for.
After this change, when one does a search for the phrase Dmoz at Live Search, it returns something like this: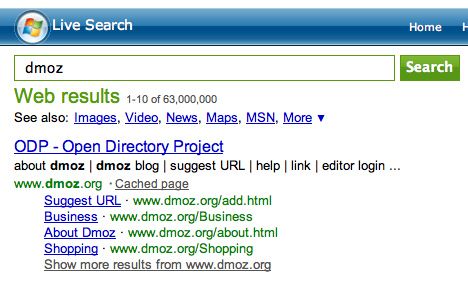 As you can notice, now users get regular search result listing, along with extra sub-page links. Even though, this feature is not new at all, it will help users a lot.