Eytan Seidman the Program Management Director for over core relevance for Microsoft Live Search is quitting the company after spending six and a half years with the Redmond giant, reports Vanessa Fox. He would now be moving over to New York to work on a start up with his brother.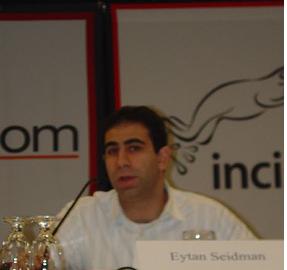 Picture by: storyspinn
"Eytan has always had a customer-centric view of search…what will make it better for our customers…and many of his decisions and recommendations reflected that view," said Justin Osmer, Live Search Sr Product Manager. "He is a strong advocate for the webmaster community and for those you remember search champs have him to thank as being one of the drivers of that industry-first program. We will certainly miss his bushy hair and big smile around the halls here at Microsoft, but I am sure this isn't the last we'll hear of him."
The core relevance team that Eytan managed covered crawling, indexing, and ranking for Live Search. Though there has been an acknowledgment from Eytan that more work needs to be done to enhance Live's relevancy of results, he expressed happiness over the progress that has already been made by Live in a short duration. He emphasized (according to his estimates) that even though Microsoft's search index came into being only in 2003, they have already superseded bot Ask.com and Yahoo!