Apparently, Ask.com now displays five sponsored results for several keyword searches, making the organic results appear below the fold, observes Barry. This is quite similar to the organic results that appeared below the fold before Jeeves was dropped.
Reportedly, the search for the keyword "mp3 players" on Internet Explorer, shows five sponsored results, see below: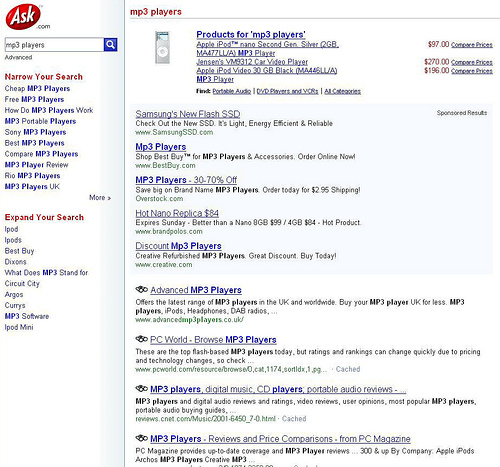 However, when searched on either Safari or Firefox, it is likely to yield only three ads to feature at the top, see below: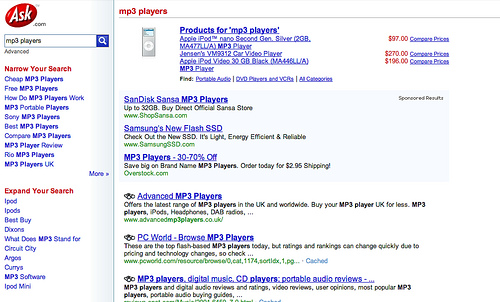 While Ask has been continuously working hard to enhance users experience for searches, see: Ask Comes Up With Better Binoculars For Searches! and with a decent pay-off too, this regressive move is being viewed negatively.