MSN recently announced its new version of MSN City Guides, which includes Live Search and Live Maps options. The new integration will make it easy to organize events with just a few clicks.
Local search results has been integrated throughout the site, so that users can get relevant results. The improved filtering capability of Live Search will make it easier for users to search for things based on their chosen criteria.
You can search results based on relevance, date, type, or within a certain mile radius. The easy links to Live Search Maps and one-click directions will also help you find listing for local business.
Here's a screen preview of the new MSN City Guide: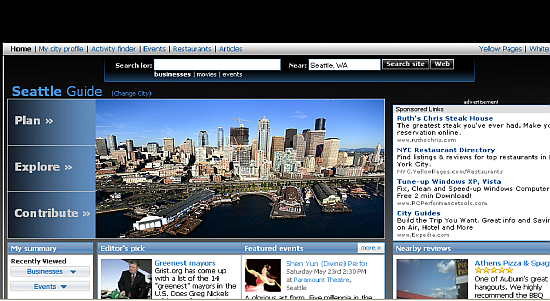 MSN City Guides Gets a Makeover With Live Search and Live Maps!

,
Did you enjoy this article?
Get FREE Updates
Get SEO, Social media and digital marketing updates straight to your inbox.