With the launch of 'Health OneBox' in 2008, Google has been developing well structured integration of Health-related content so that they appear at top of the search results. For'diabetes' the search result looks like this on Health OneBox.

After gaining a healthy success and popularity for this, Google has now planned to proliferate this service by introducing and adding a new search feature for Medications. This is for those users who want to get information regarding some prescribed generic drugs. For instance, if the user is searching on these drugs, there would appear the full description and summary for the same. Besides this, Google has also tied up with the National Institutes of Health (NIH), where the summary links to NIH would provide the information as for the specific clues like "side effects"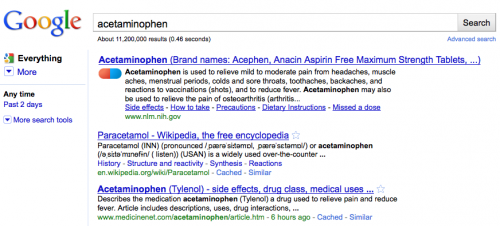 As you can see in the above picture, Google provides a quick information regarding the query typed on Acetaminophen followed by information on its side effects, precautions and directions to use.
As of now this content and feature is available for US users only and Google has not yet assured the launch of this service in other parts of the world sooner or later.
In a research, it has been found that the search results for Pharma and Health Care are pretty ok from the advertisement point of view and are being considered as an important online ad spending category.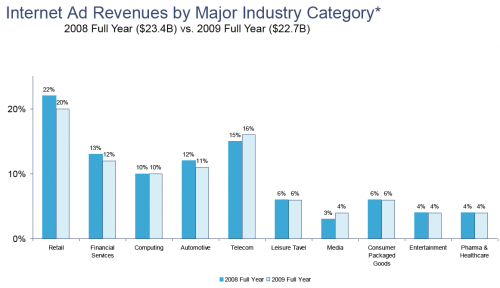 With this notion, Google would be able to gather traffic on this health area along with the revenues too.Thus, serving two benefits out of one act.
New Health Search Feature for Medications on Google!

,