Twitter has unveiled its new homepage, that features search box at the core. Then, the trending topics get a noticeable position below the search box with three categories. The top row with the biggest font features topics that are hot currently, followed by the second row with slightly smaller font featuring hot topics from the past day and the third row with topics from the past week.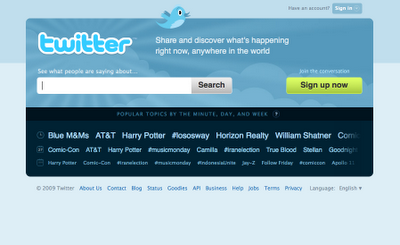 Twitter has always been working to improve the site. Ever since its introduction it has evolved into a multifaceted real-time tool. It is always nice to look forward for something new from Twitter!
Did you enjoy this article?
Get FREE Updates
Get SEO, Social media and digital marketing updates straight to your inbox.