More than a year ago, due to trademark issues Google was banned from making use of Gmail name in UK. Since then Gmail has been known as Google mail in UK. However, now Google has lost its right to refer to its mail as Gmail over the entire Europe.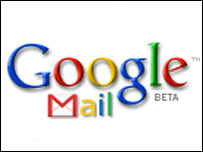 The Office for Harmonisation in the Internal Market (OHIM), the body which is responsible for European community trademarks, rejected Google's appeal after a stiff battle with German-born venture capitalist Daniel Giersch.
Last year, a district court in Hamburg already handed Giersch victories at both the preliminary and final stages of the litigation and Google was ordered to remove all Gmail references from its German service.
After the ruling, Giersch also announced lawsuits to defend more recent registrations of the trademark in Switzerland, Norway and Monaco.
Google has always argued the two names are not confusingly similar. The company even offered to buy the trademark rights from Giersch for $250,000, but the German entrepreneur declined. He called Google's behaviour "very threatening, very aggressive and very unfaithful".
From now on European users will have to refer to Gmail as Googlemail.