The Official Google Blog reports that NORAD or the North American Aerospace Defense Command, would track the trail of Santa with Google as he goes about making deliveries all over the world. Noradsanta page says "Google Maps will refresh Santa's position every 5 minutes."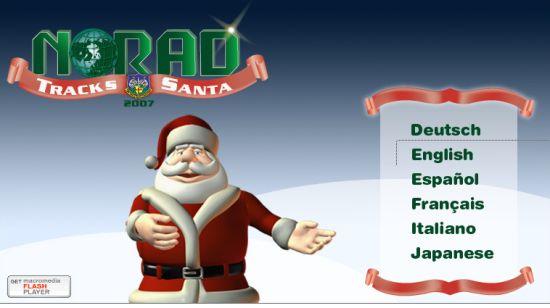 Picture Credits Noradsanta.org
Google says "NORAD will use Google Maps to track several hundred of Santa's stops in over 200 countries and territories, and will embed videos of Santa's stops captured on their Santa Cams on the Google Map and post the videos on the NORAD Tracks Santa YouTube channel."
Further that NORAD would also make available Santa Tracker files for download, for thousands of stops on Google Earth Santa's visits are short and he moves quickly from one location to another.