You might be familiar with Google Analytics but you may not have heard about Trakkboard desktop application. It will help you in managing Google Analytics data and that too from a stand-alone application.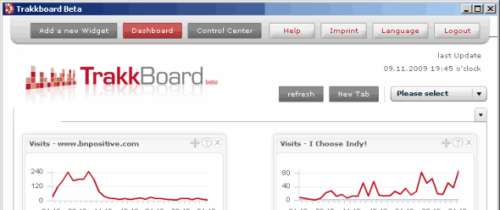 Developed on the Adobe AIR platform, you can download and install the application from the Trakkboard website. With the application, you can combine data from different websites to make a single report that will show the patterns followed by a group of similar websites.
If you will manage your e-commerce site traffic into reports and compare it with other sites, you will see comparison of traffic patterns. It will help you in knowing how to optimize the site or improve the traffic pattern further.
You can also build as many dashboards you want for data analysis with the Trakkboard desktop application. Users are hoping that the new application with extend desktop functionality in the same way Woopra is offering as well as provide all the Google Analytics information.