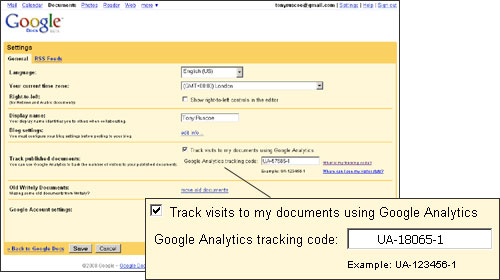 Since the release of Google Docs, it constantly has seen new developments, with the most recent addition till now being the Offline accessibility option. But now as if it all wasn't just enough, you can now track your published documents with Analytics. This change was first seen and reported by Blogoscoped.
In order to track your published content, you would need to enter your Google Analytics account's tracking codes. This feature at present it seems is being rolled out and debugged while it is in its testing stage. Once you have published a document, you will be shown a small message: "Tracking visitor traffic with Google Analytics."
Below is the screenshot for viewing the source code of a published document: the highlighted Google Analytics tracking code "UA-18065-1" is used by Google, whereas the other tracking code would be related to your account.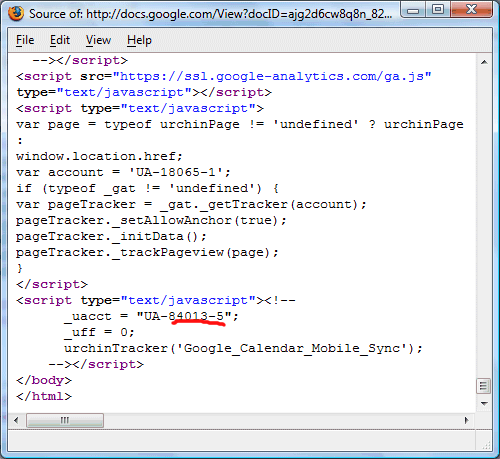 This certainly is something that most of us had been looking forward to. But it would know that right now, this new option is frequently being updated and so at times you would not be able to use all the features of the new application. Still, at least now we do have something to look forward to, what do you say?
Did you enjoy this article?
Get FREE Updates
Get SEO, Social media and digital marketing updates straight to your inbox.