Google recently announced new services for web hosting companies. The primary aim of these services is to enhance and improve your website. Some of the tools offered through these services are Webmaster Tools, AdSense, Custom Search, and Site Search.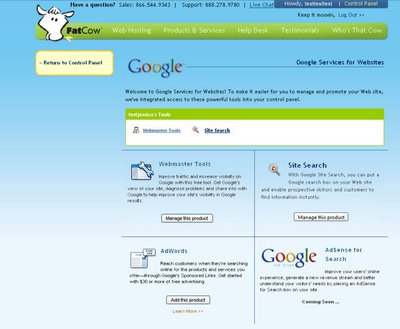 In earlier days, creating a webpage was mainly done by tech-savvy guys, who were experts in HTML, Java, or C++ coding. With the onset of hosting services, things have become more. Now, we can reserve a name for our site as well as create a website with minimal to zero programming experience.
Here are some of the benefits offered by Google services:
Easier traffic flow to websites.
Monetize sites through Google Ad Network.
Additional search capabilities for browsers to find information much faster.
In case, you are a hosting company looking to offer these services, then click here.